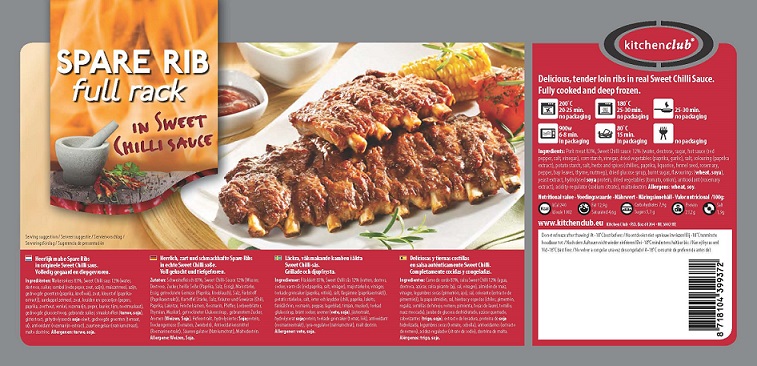 Kitchen Club launches Sweet Chilli Ribs; a succulent Loin Rib in a delicious Sweet Chilli Sauce. Like the Roasted Half Chicken and BBQ Rib this product is packed in a portion controlled Steampack® packaging, that is easy to handle and guarantees food safety. Preparation is both quick and easy, using an hot air oven, a combisteamer, microwave or even just in hot water ('au-bain-marie').
Steampack® is a new innovative packaging method. Unlike products that are cooked in the pouch ('sous-vide' style cooking), Steampacked® products are cooked in an hot air oven before they are vacuum sealed under steam. This guarantees a product full of flavour, colour and texture, just as if you had cooked it yourself!
At Kitchen Club we understand that food is about enjoyment. Our products combine convenience with quality to enable you as a professional to create surprising food solutions that make your customers ask for more!
Full product details can be obtained at any of our distributors or directly at the detailled product information for the Ribs in Sweet Chilli Sauce under downloads at the product description.