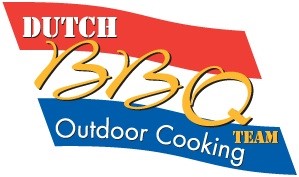 After winning the European BBQ Championship in Torhuit, Belgium in August 2012, the Dutch BBQ Team is now more than ever ready to conquer the World Cup at the World BBQ Championship in Saidia, Marokko in May this year.
Kitchen Club is proud to be the official sponsor of the Dutch BBQ Team and wishes them all the best in "the blue pearl of Morocco".

For more info on the Dutch BBQ team visit https://nl-nl.facebook.com/DutchBbqTeam

The European and World cup BBQ are organized every other year by the World Barbecue Association (See http://wbqa.com) in addition to the national BBQ competitions organized by affiliated local BBQ organizations.